This is a Sponsored post written by me on behalf of No nonsense for SocialSpark. All opinions are 100% mine.
As a mother of a two-year old girl, I can say that I am very busy at home.  I rarely go out by myself because I always take my toddler with me wherever I go–to the mall, grocery store, and even to doctor's appointments.  Going out and about in the summer is fine with me.  But in the winter when it's freezing cold outside, we only go to the grocery store and play area on weekends.
Though how busy I am as a mother, I always try my best to look good especially that I am not getting any younger.  Besides indoor exercise to keep my body fit, I like being able to look presentable not only to my family but also to the public.  My style in fashion is not as appealing as those who are on television but I can share my own selection of winter wardrobe for me.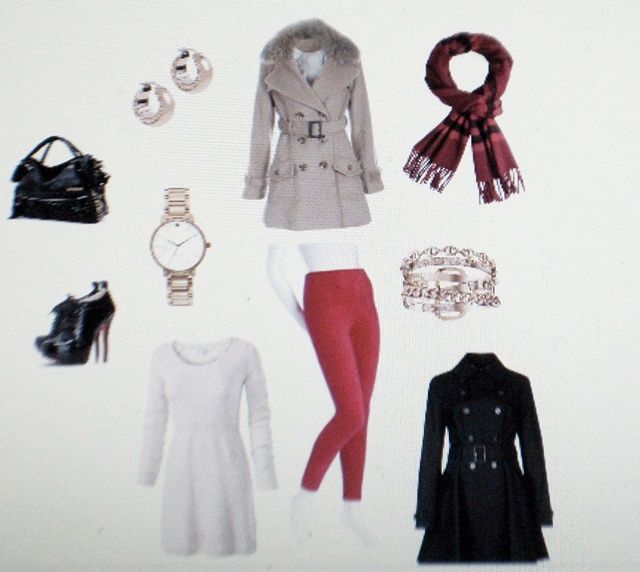 As you can see that I have a red leggings in the photo.  That's my No nonsense tights and leggings.  It is very comfortable that I can always wear any time at home or outdoors.  Besides being likely affordable, the leggings are made with quality fabric.  No nonsense tights/leggings can be easily found at food & drug stores as well as mass retail stores. If you'd like to see more of the clothing, follow No nonsense on Facebook.  And stay updated on deals and promos on Twitter @benononsense.
I am very impressed with the outfit I created.  I am in love with the coats and the jewelry.  I got my outfit inspiration from the Emmy Award-winning TV personality and co-author of the New York Times bestselling style guide "I Have Nothing to Wear!", Jill Martin whose contribution in fashion is on trend.  I like her because she looks gorgeous on everything she wears.  I admire her taste on clothing.