This is a Sponsored post written by me on behalf of Scotts Miracle-Gro for SocialSpark. All opinions are 100% mine.
It is gardening time for us here. My darling husband already prepared the soil for vegetable garden. The flower beds are already cleaned. We bought new flowering plants for the front yard. Some of them are annuals. I am very inspired to do my gardening this year because we will be looking forward to a new project for the yard – a small landscaping.
But for the moment, I am focused on filling my flower beds with colors. And you know what will help me fulfill that? The Scotts Florida Select Natural Eucalyptus Mulch. And to get me going, I need these gardening supplies in handy: flowering plants, tiny shrubs for spacers, my favorite shovel, rake, top soil, and shower wand for watering. We tried a different type of mulch last year but it just did not work very good. Florida Select Mulch might work longer in our garden this time because it said to prevent weeds naturally while helping to conserve soil moisture and moderate soil temperature. And for non-Florida residents, you can use Scotts® Nature Scapes® mulch as an option for lanscaping needs this Spring. It comes in 3 different colors: Classic Black, Sierra Red, and Deep Forest Brown and they're natural forest products – no waste wood and come in a variety of textures. Scotts Mulch helps to maintain moisture, prevent weeds, and create a groomed landscape all year long.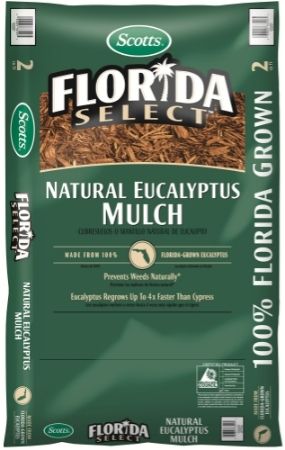 As I mentioned, we will be starting our vegetable garden very soon–probably next weekend. I cannot wait to harvest homegrown veggies and sustainable gardening, especially growing vegetables, saves money. When all these are done, next will be a small landscaping in the front yard. And Scotts Nature Scapes mulch might be a good choice.